Yes, partial payments allow your tenant to submit up to four payments towards an invoice.
You can turn this on for all invoices or for one invoice only. Partial payments are only available for rent invoices (not security deposits or one-time invoice requests).
How to turn on partial payments at the payment terms?
From the properties tab - locate and click into the property - locate and click into the unit - here you will see the renter's payment terms - toggle Partial Payments on and set a minimum amount (Azibo minimum is $100).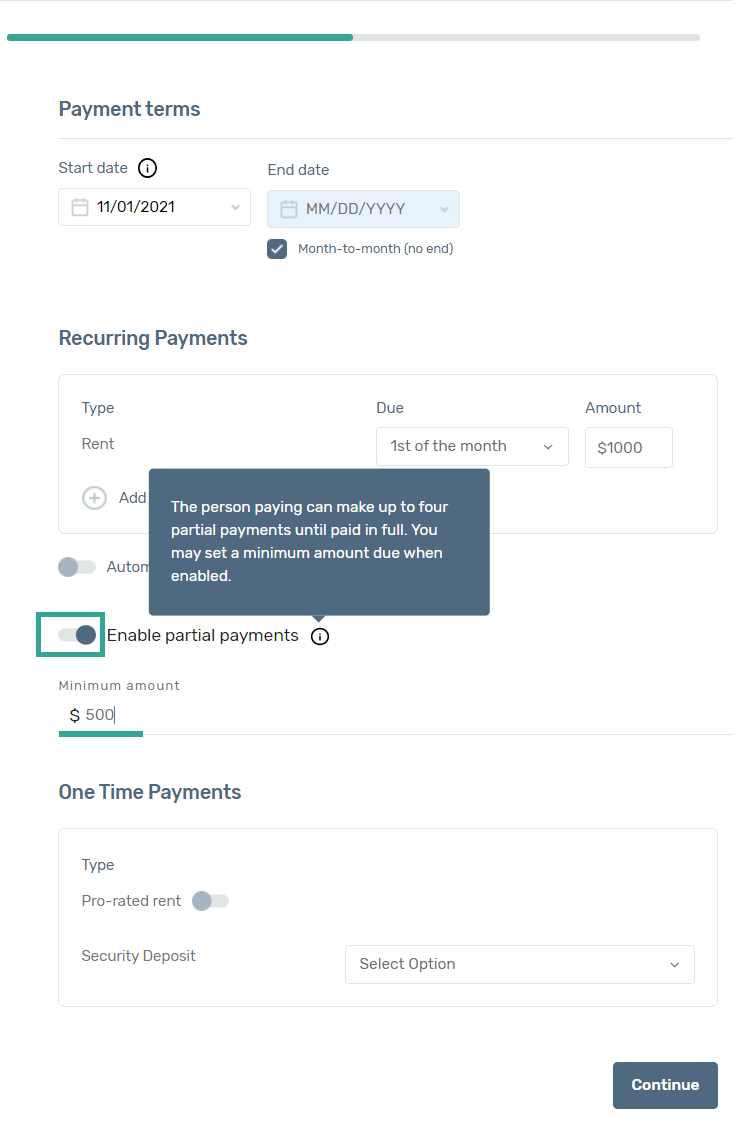 How to turn on partial payments for one invoice?
To enable partial payments for a single invoice click on the invoice in the Payment Center or Total Monthly rent dashboard, click on the invoice arrow to expand the drawer and toggle partial payments on for this invoice.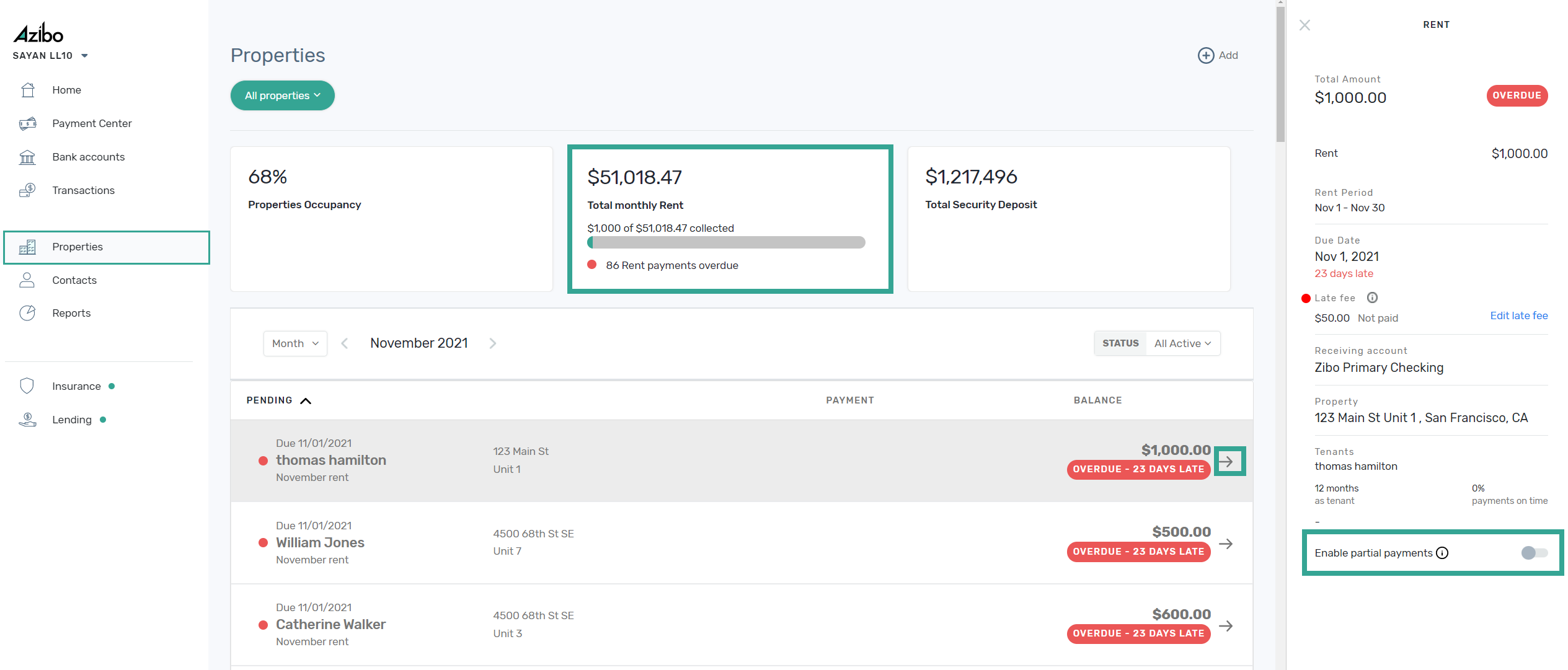 How do partial payments work with late fees?
If your tenant has a balance after the due date and after the grace period, they will be charged the full late fee.

What does partial payment cost?
The tenant will not be charged for the first partial payment towards an invoice.
Tenants will be charged a $1.99 fee for all subsequent payments towards an invoice.

What does it look like for renters?
Your renter will be able to choose the amount they would like to pay towards this invoice: